6 Deterring Factors that Challenge Basement Renovation

Using a basement as a repository to store junk and unwanted appliances has been an age-old practice by a majority of homeowners. However, lately, things have turned out to be different. People are investing in basement renovations to spruce up their homes and the overall real estate value. Upgrading basements into habitable space is therefore on a rage now.
Are you planning to facelift the basement of your home? Go ahead. Transform it into a luxurious personal theatre, kid's hub or even an auxiliary bedroom. However, before you proceed with basement renovations, you should stay abreast of the challenges that come along with remodeling.
Read on to know the major deterring factors that experts of basement renovation can solve with ease:
Moisture is the Main Enemy
Moisture always happens to be a culprit in the home renovation project. In fact, a basement is an ultimate den that captures and stores pools of moisture. So, before you delve into the process of remodeling, make sure to use fix this issue.
Usually, skilled workers of a basement renovations services use anti-moisture lock paints to mitigate the issue. If the absorption of moisture is not balanced, cracks not the walls and floor will be inevitable.
Installing the Walls are Not Easy
Many people often overlook the aspect of installing walls on the basements they don't hold any structural value. However, you should not do the same for walls can dramatically improve the aesthetics of a basement.
Additionally, laying electrical wires will be easier too. Experts usually suggest using steel studs for perfectly sturdy walls.
Focus on Heating & Cooling Requirement
This is a problem with every basement. Owing to its unique location, a basement entails different heating and cooling system. However, at some homes, this particular section is cooler during the summertime and warmer during the winter.
If your basement is designed using a different method, better install electric baseboard heaters to control the temperature.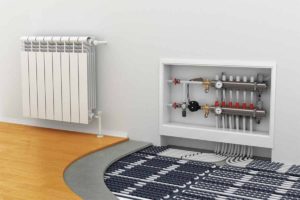 Electrical Wiring is Tough
To be true, installing the wires is not tough; the process needs expertise. As a part of a finished basement, you should always focus on the wiring. Call for an expert service who is accustomed to the laws and ethics of regional electrical code.
Floor May Turn into a Foe
Floor installation is a real struggle and if not done in a regular manner, accidents will be common. To install the floor in an efficient way, there is a prior need to incorporating a subfloor made up of plywood. This will render additional stability & warmth to the basement floor. You may also opt for tiles to improve beauty and create a moisture resistant floor.

A Great Deal with Ceiling
Homeowners usually invest in drywall ceilings due to ease-of-maintenance and affordability. However, that is not certainly for a long-term plan. If you want to fortify the basement ceiling for a substantial period, go for a drop ceiling. Drop ceilings are the best bet to improve the functionality and flexibility at once.
Redoing the basement with the utmost efficiency is challenging. Apart from the ones mentioned above, there are a dozen more minor and major challenges that you may face. Therefore, it's always recommended to opt for a professional service of basement renovations to transform the clumsy hidden corner of your home into a spacious & luxurious room.