Saves Time for Other Tasks
Often, it is seen that hiring the services of a professional bookkeeper is a far better option as businesses can easily concentrate on core business functions and don't have to worry about keeping their books updated. Outsourcing basically helps businesses to save a lot of their valuable time which can be used for performing core business tasks.
Cost-Effective
When a business goes for bookkeeping outsourcing services it proves to be a cost-effective initiative. This is because that businesses don't need to hire a person, train them, pay them salary and other benefits. Businesses need to pay only for the outsourcing services and not the salary.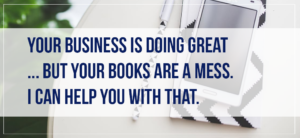 Adding Value
Assigning the bookkeeping task to a professional can easily help a business to expand their business. Expanding a business can add profit to a business and thereby adding value to business.
Improving Proficiency of In-house Team
When a business gets hold a string outsourcing team for bookkeeping task, a business can easily give other important task to their in-house team. Thus, helps to improve the efficiency of the in-house team members. This, in turn, can help to increase the productivity of the business.
Expert Guidance
When businesses opt for bookkeeping outsourcing services it can help them to get expert advice from finance experts. The experts can easily suggest what changes one can make in their business to make profit.
Businesses by outsourcing bookkeeping outsourcing services can remain free from any kind of worries. With experts by one's side it can help a business to manage their accounts in a better way.